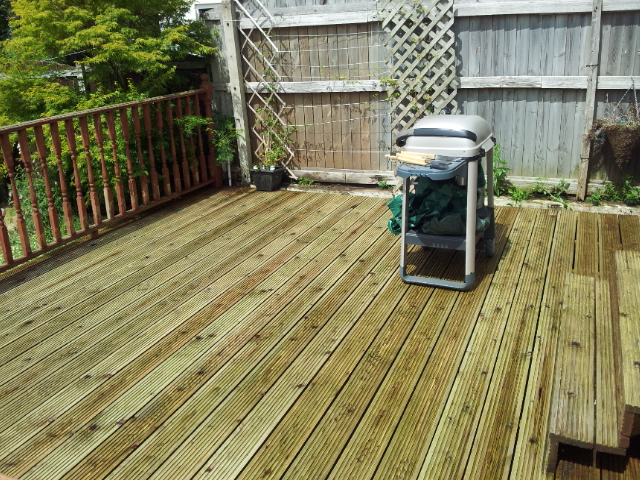 Decking Cleaning Wirral, Liverpool, Chester.
Decking can become a dangerous place to walk if not cleaned and maintained regularly.
Our decking cleaning service is one of our soft washing services.
With our professional pressure washing equipment and our knowledge, along with our eco-friendly algicide and detergent we can deal with all your decking and fence cleaning requirements.
Once the decking has dryed we can retrun and treat the surface with our superior eco-friendly wax-oil leaving outstanding results to your decking, below are some of the benifits and features of this treatment:
Solvent free

Odourless

Non-toxic
Super beading
For Exterior decking, wooden garden furniture, fences, pergolas, sheds, trellises, tubs, planters etc.
For most planed or rough-sawn wood. (Not suited to teak or similar oily woods)
Great for badly-deteriorated & weathered wood.
For more information on this service or for a free quote please complete our form or contact us by calling: 07772298591 or send us an email to: info@ecopressurewashing.co.uk