It's been a while since we last posted any updates directly to our website. We aim to start updating our news feed with all our goings on.
We have recently been working Towards building our brand with updates to our website, social media and YouTube channel. Please take the time to like our social pages and subscribe to our youtube channel.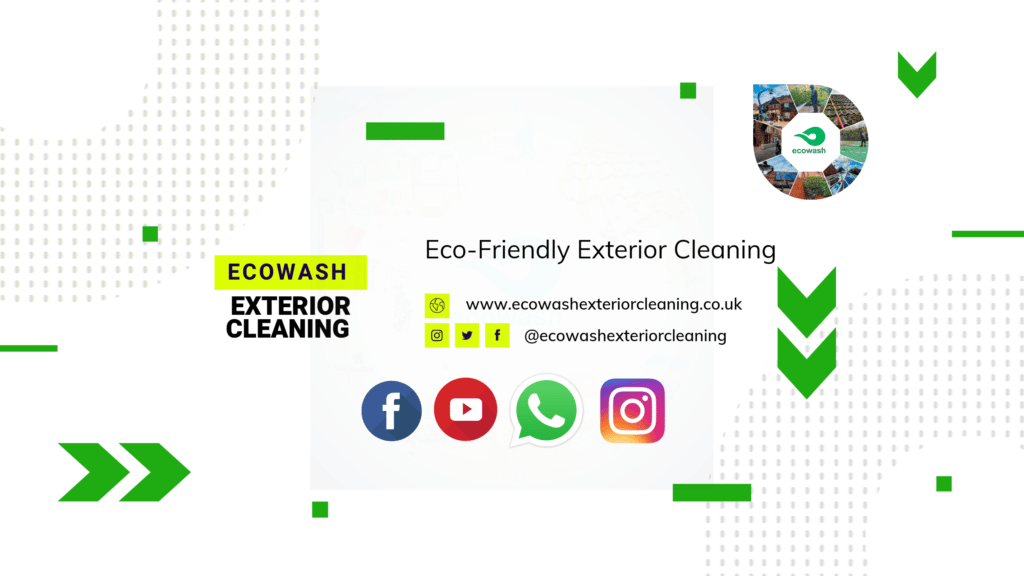 Additionally we have made a great number of changes to ecowash over the last year or so. We have created another domain name: www.ecowashexteriorcleaning.co.uk that is currently being directed to this website whilst developing our new website.
We have rebuilt our trailer system with a custom designed Hot & Cold, High and Low Pressure System, enabling us to use steam to assist with different aspects of the work we carry out.
We have purchased another vehicle and installed an industrial van mounted custom built system, enabling us to carry out all aspects of our work. Equipped with all we need to carry out any job, safely, effectively and efficiently.
Our uniforms have also now changed from black high visibility to yellow high visibility, this is for a number of reasons, firstly yellow doesn't attract the sun the same as black so hot sunny days are more bearable. Secondly we are now carrying out more commercial work in either public places or industrial premises where this is required for H&S.
Our business advertising strategies are also being addressed and below is an example of the information what can be found on our advertising, social media posts etc.
OTHER EXTERIOR CLEANING SERVICES WE PROVIDE:
○ Roof Cleaning
○ Solar Panel Cleaning
○ Gutter, Fascia, Sofit Cleaning
○ Wall, K-rend, Dash Cleaning
○ Window Cleaning
○ Driveway, Patio, Deck Cleaning
○ Conservatory Cleaning
○ Caravan Cleaning
○ Building, Carpark, Loading Area Cleaning
○ Specialist Heritage Cleaning
○ Steam, Doff Cleaning
○ Chewing Gum Removal
○ Graffiti Removal
○ Plant, Agricultural Cleaning

WHY CHOOSE "ECOWASH"
○ UKs leading eco-friendly exterior cleaning company ✅️
○ Extensive portfolio of work ✅️
○ Long established business ✅
○ Latest industrial machinery ✅
○ Hot & Cold, High & Low Pressure Systems ✅
○ Professional, experienced & trained staff ✅
○ Fully Insured ✅
○ Environment Agency licenced ✅
○ HSE compliant ✅
○ Site specific risk assessment and method statements ✅
○ ⭐️⭐️⭐️⭐️⭐️ Reviews ✅️

☎️ 0151 559 0668
📱 0777 229 8591
🖥 www.ecowashexteriorcleaning.co.uk
📧 team@ecowashexteriorcleaning.co.uk
🗓https://clienthub.getjobber.com/client_hubs/7b7424e3-c38d-4be5-bad3-2f59a95b2784/public/work_request/new

📍WIRRAL 📍LIVERPOOL 📍CHESTER

We look forward to bringing you more news updates here on our website. Thanks for taking the time to read.