Caravan Cleaning Wirral, Liverpool, Chester
Our caravan cleaning service comes under our window cleaning services. This is because we use the same method to clean a caravan as we do for cleaning windows.
Forced water like that from a pressure washer can damage the seals of you caravan causing damp internaly.
By using water fed window cleaning equipment we are able to clean your caravan as recommended by its manufaturer.
For the dirtiest of caravans we will apply an eco-friendly detergent to remove traffic film, moss/algea.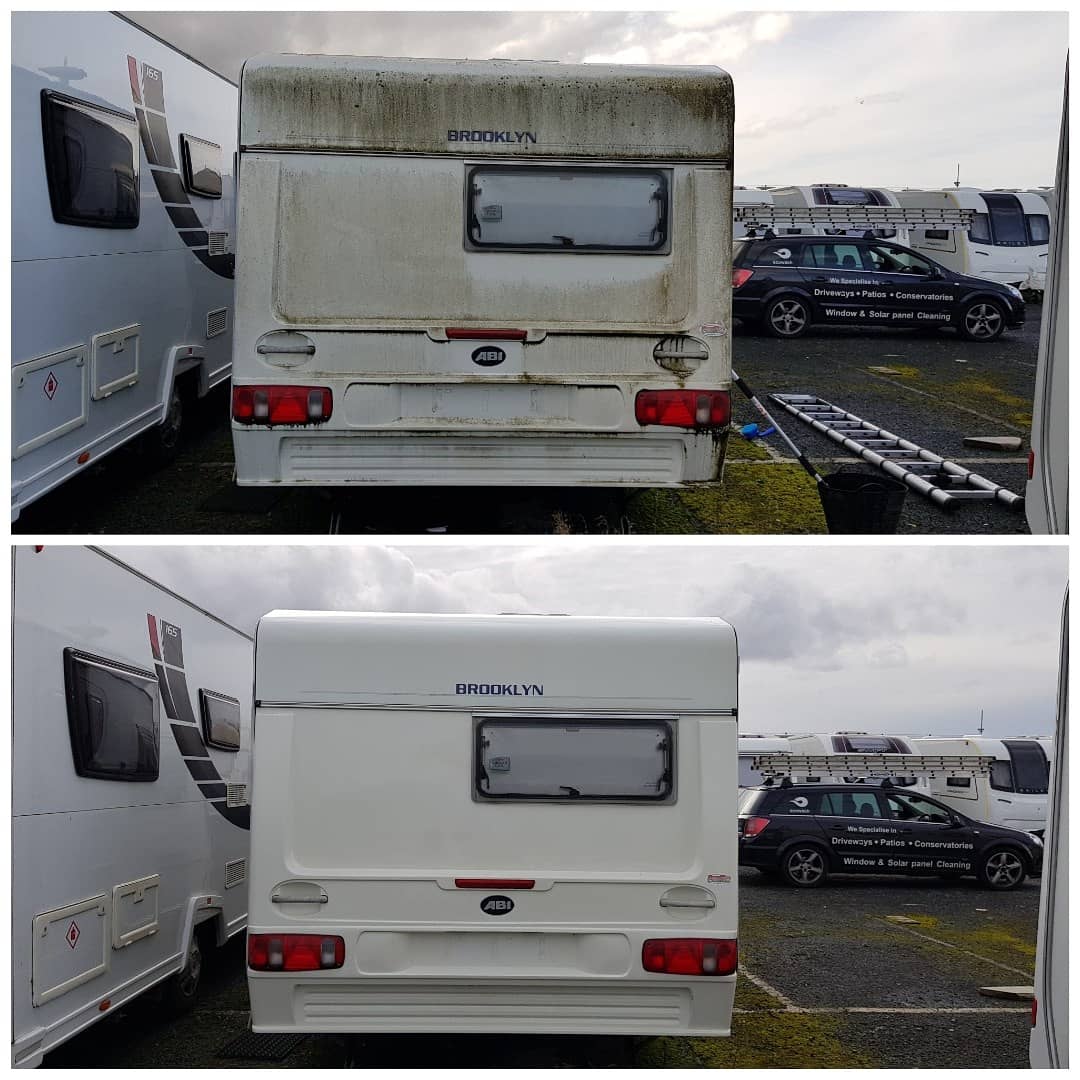 This is a non-solvent based degreaser that ensures all traffic film is removed from your caravan.
Your caravan can additionally be waxed. Having your caravan waxed after its been cleaned. Provides additional protection from the elements and traffic film.