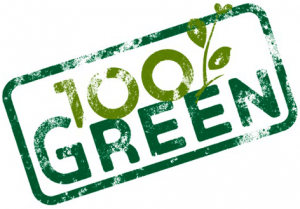 At ecowash we pride ourselves on our environmental awareness and along with the nature of our business it is deep routed in our companies foundations.
Below we have stated our ecowash environmental promise:
The machines that we use are some of the most economical machines of their type on the market today, additionally most parts will be recycled once the machines are at the end of their lives.
All surplus water produced by our machines is recirculated back in to our system, ensuring that we only use what we need with no wastage.
Our water containers are made from recycled plastics.
All the water we use for our pure water cleaning services is harvested from rain fall and is passed through an Reverse Osmosis system making it pure water and suitable for the purposes of our business.
Our administration is set up to be paperless as all booking are made either by email or phone. All invoices & receipts are sent via email (unless the customer requests a paper copy).
All our marketing materials are printed on recycled paper.
All subcontractors that we use for the nature of our business are eco-friendly businesses. (we may however recommend companies that are not eco-friendly to our customers for other work they require, such as gardeners, builders, fencers etc).
Ecowash plans to reduce its carbon footprint further by making more changes to the way we run our business to help us reduce our impact on the environment.