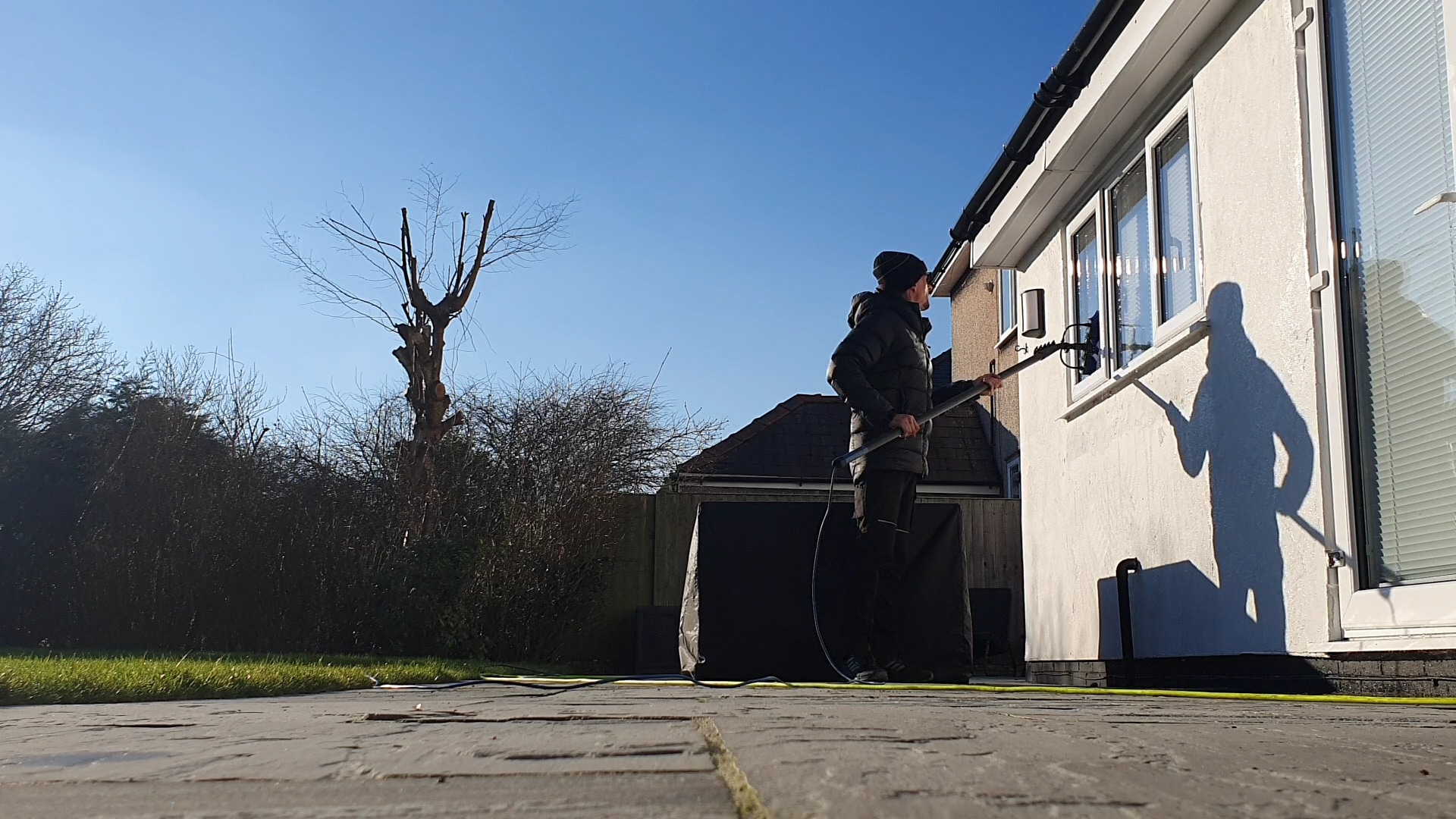 This service is one of our pure water services. The water is applied using our water fed window cleaning poles and brushes.
Through this method of cleaning we are able to clean the most out of reach and inaccessible of windows along with those on the ground floor. By using pure water we can ensure the windows are clean and left with a streak free finish on all external glazing.
All the water we use for our pure water systems is "ecopurewater", we harvest rain water,this water is then pass this water through our Reverse Osmosis system that removes what little amount of total dissolved are present in rain water creating pure water with a TDS reading of 000ppm = pure water suitable for window cleaning.
Please check out our facebook page for our window cleaning services.
For more information on this service or for a free quote please complete our form or contact us by calling: 0151 559 0668 or send us an email to: info@ecopressurewashing.co.uk