We have developed a simple app that is free to download on your phone or tablet.
Here you can keep upto date with all thats going on with ecowash by clicking on the facebook or twitter icons found on the bottom menu.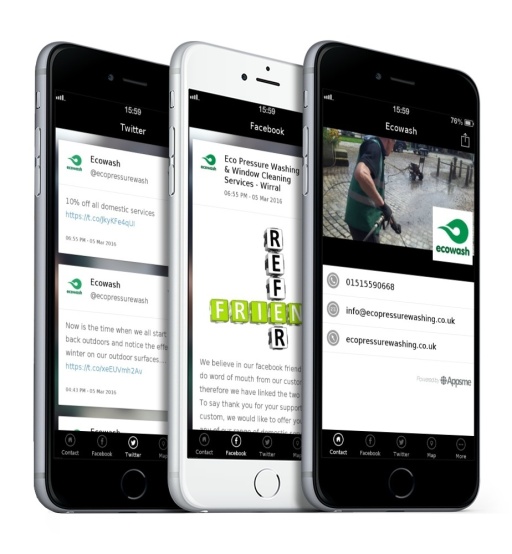 We aim to make regular updates with regards to delays to our window cleaning services, exclusive deals, loyalty rewards and much more.
To download our free app click here or scan the QR code below.